Looking back
Vienna Taekwondo Festival - 2014 - 2019
Gehe zu Poomsae
Poomsae
Competition for single, pair and Group Poomsae. Special category for parent(s)/child(ren). Traditional forms, Creative Forms and Music Forms.
Gehe zu Breaking Contest
Breaking Contest
Power- and Technical Breaking: Knife Hand, Fist, Side- and Backkick Breaking, High Jump and Long Jump Breaking, Serial Breaking.
Demonstrations
During the competition: Serial Breaking and Team-Demo. There will be no Opening Ceremony this year.
Gehe zu Electronic Board Breaking
Electronic Board Breaking
Safe board breaking for Kids using electronic striking devices. Electronic kicking contest on a computerized sandbag.
Dear Taekwondo Friends!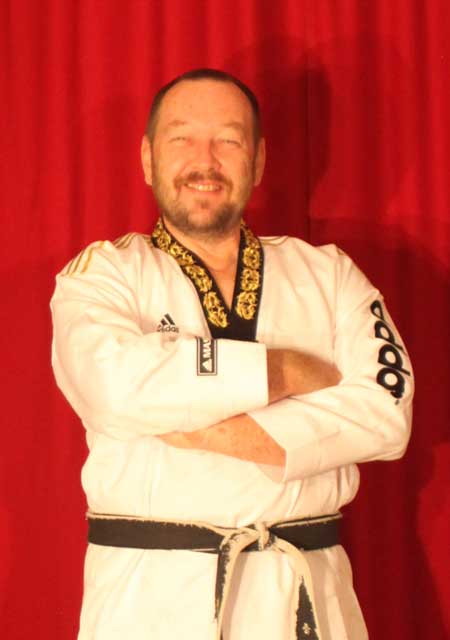 From 2014 until 2019 we have organized the Vienna Taekwondo Festival. It was our goal to bring into life a different kind of Taekwondo tournament tailored after the Hanmadang-Festival in Korea. For six years we have succeeded doing this.

For those who normally do not take part in any Taekwondo competition, we wanted to establis an event, where they can show their abilities together with other Taekwondo friends in a festive environment. The Vienna Taekwondo Festival has built a bridge between sports and korean culture. Our opening ceremonies featured show blocks from well known international demoteams and masters of martial arts as well as cultural performances of korean arts and music. With this, we attracted spectators, who normally would not come to regular Taekwondo competitions. and we brought Taekwondo to a greater number of people as usual.

In 2020, the event could be held only in a mini version due to the corona virus and we had to make a difficult decision:

The VIENNA TAEKWONDO FESTIVAL is dead - long live the AUSTRIA HANMADANG FESTIVAL

We therefore have extended our focus from Vienna to Austria as a whole. From now on the AUSTRIA HANMADANG FESTIVAL will be staged in other Austrian cities also. However, in 2021 the event could be held online only via ZOOM with live streaming on Youtube. May 1st 2021 was the date!

However, June 11th 2022 will see the next real live AUSTRIA HANMADANG FESTIVAL in Tulln

Find more info about this at hanmadang.at !

Dr. Norbert Mosch
Looking back at VTF 2019
Sporthalle Brigittenau, Hopsagasse 7, A-1200 Vienna, Austria
A Taekwondo Event with a little difference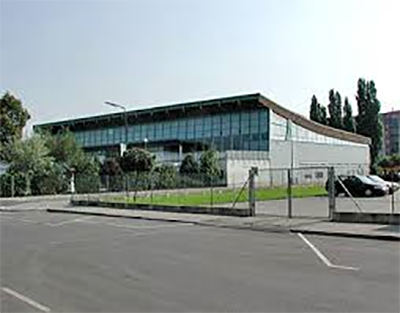 The event location at Hopsagasse in Vienna is one of the largest spors halls in Vienna. It features a total space of 63 by 36 meters for competitions. This will be large enough to set up multiple competition areas for the competitions of the Vienna Taekwondo Festival as well as those of the Vienna Taekwondo Championships at the same time.

The sports hall can be easily reached by public transportation: Bus No. 11A or N29.
Event competitions will start from approx. 09.00 a.m. in the hall.

At the Opening Ceremony, which will start at 12.00 a.m. we will have a varied program from martial arts demonstrations to Korean culture acts

Any Taekwondo club or single practitioner can participate. You find more info about that in the outline.

Spectators are very welcome. We will charge no entrance fees.
What makes the Vienna Taekwondo Festival so special ?
Everyone can participate
There are certain restriction for participation at "normal" Taekwondo competitions (federation membership, high minimum qualification, a.s.o.). At the Vienna Taekwondo anyone can participate, provided that he or she has earned a minimum 8th Kup. There are age- and graduation categories that will guarantee equal chances for everyone competing in the various categories.
Unique Categories
Normally, there are only Taekwondo competitions for full contact or traditional forms. At the Vienna Taekwondo Festival we have many additional attractive categories which will apply especially to the spectators, e.g. Serial Breaking, Taekwondo Aerobic, Power- and Record-Breaking or Team Demo.
Sports and Culture
It is our utmost concern to prove the close connection between Taekwondo and korean culture. Therefore, at any Taekwondo Festival, we have a festive opening ceremony with elements from martial arts, dance and music. It gives us great pleasure to know that our efforts are acknowledged and valued officially. This has been proven by the continuous support by the Embassy of the Republic of Korea in Austria.
Joy – not Stress
You can win medals and trophies at the Vienna Taekwondo Festival. But our main goal is to have joy and pleasure when doing Taekwondo together with friends from near and far. At the end of the day, everybody should go home with good feelings and being sure to have met old friends and have found new ones.
Vienna Taekwondo Festival
Impressions from former years - 2014 until 2016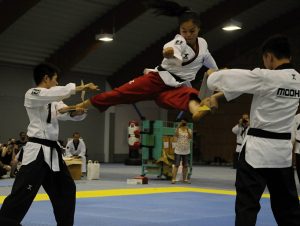 The well known MOOHWA Demoteam not only showed its fulminant Taekwondo-show at the opening ceremony, their members als participated at the competitions. Especially their Team-Demo impressed the spectators for years to come.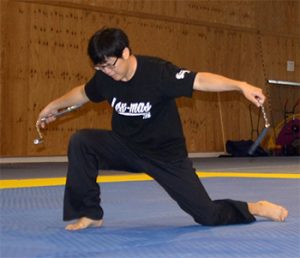 CHO BUMJIN
Nunchaku Expert
Cho Bumjin is a Nunchaku expert from Korea and was flown in for the opening ceremony of the Vienna Taekwondo Festival 2016. He not only wowed the public with his spectacular show but he also led a high-class Nunchaku Seminar during his stay in Vienna.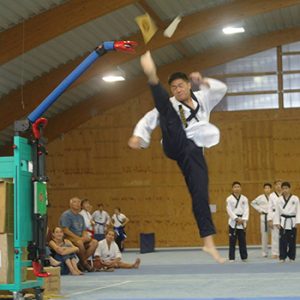 Record Contest
High Jump Breaking
Record-Breaking events were the Highlights of the past festivals. High- and Long Jump Breaking are measured by using an original breaking machine from Korea, for Power Breaking we use standardized breaking material.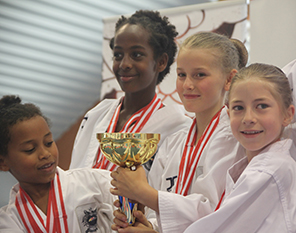 Taekwondo Mustang
Overall Winner 2016
The Taekwondo club Mustang from Vorarlberg not only has participated at all Taekwondo festivals so far, their team also achieved the overall trophy in medal ranking at the 2016 festival.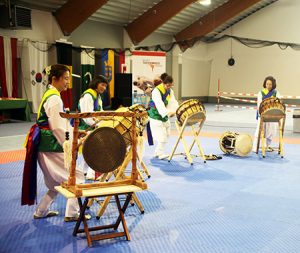 Samulnori
Korean Drum Music
The Korean Samulnori group brought traditional Korean feeling to our opening ceremony.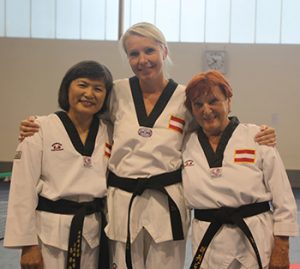 Taekwondo Ladies
Group Poomsae
This ladies trio was victorious in the category Group Poomsae. Here they are remunerated for many weeks of hard training.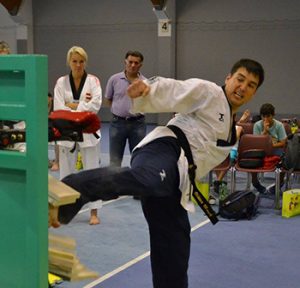 Power Breaking is about who can break the highest number of boards or plasic roof tiles. The breaking material are standardized wooden board imported from Korea or reusable plastic tiles.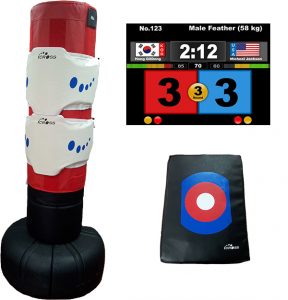 Electronic Breaking
Electronic Power Measurement
Electronic Sandbag Kicking: who can get the most valid kicks in 30 seconds?

Electronic Board Breaking: who can break the most virtual boards?
Referenzen
Some reactions of former participants and the Sports Director of 2014